Greetings from the staff at 4abcgrowth.com!
Our webmaster, site designer, writer, proofreader, editor, publisher, graphics and animation artist, site reviewer, 'feature sites' judge and jury, marketing specialist, traffic analyst; chess master, and keyboard duster all welcome you to our corner of the World Wide Web!
I, Dave, am 'us'… and oh, did I mention 'site project facilitator?
"ABC" which means "simple" and steady growth has been the central focus of my life for many years.
I study what it means to grow and how we can deliberately invite, process, and integrate new growth experiences.
I read, research, explore, experiment, contemplate, test, and refine ideas.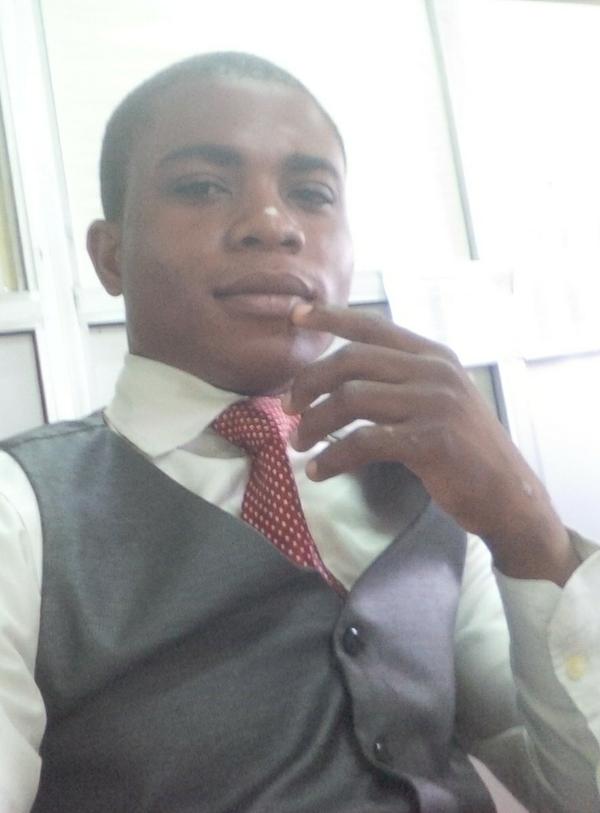 I do what I can to support people on their paths of growth. I encourage people to contribute value to the world as well, so we can create compounding ripples of improvement for all.
I have an insatiable need to share an idea worth spreading even if it touches the heart and mind of just one person in the audience.
Whenever I'm able to help, connect or make myself in service to a fellow human, I count it as an opportunity. Why?
Because there are people — more than millions out there who can do what you did today (if not better), and for the world to present that opportunity to you, and you cooperate, puts you in the mind and heart of people.
When people remember your favor (and of course, not all), they will feel indebted to you and in turn, recommends you when the time or the need arrives.
Think of this as planting a seed that will grow towards your future.
Some seeds grow fast and mature quickly, while others takes time... We may harvest some of the fruits in our life time, but a multitude of it, will be left to our children after we are gone.
For that reason, I have decided to make myself useful to the present generation.
That is why I always show up to give or write contents that connects with my readers on a personal level (you can testify, don't you?)
I very often say it out loud to myself in the morning before or during breakfast, "You're here to share your ideas."
Whenever I speak, writing a book or a blog post, I always do, to share what I know. If my readers like it then they will applaud and share, which is the best way for me to gauge if what I gave was important to them.
Why should I visit 4abcgrowth.com?
Have you ever had the feeling that you are made for something bigger—yet you just can't put your finger on it?
Do you ever feel there is a higher purpose for you which you are yet to attain?
If yes, this blog may help you find the missing piece you have been searching for.
The contents on this blog are experiences and lessons curated from great men of all works of life.
And also, this blog is where I poured out my heart, what I'm working on, my life lessons, my joy, knowledge, failures and victories.
If you are already a subscriber, you can judge from most of the contents you read in your email (you love them right!!).
Your success and testimonies makes me proud☝️.
And most importantly, it's a source of motivation to me... Please keep on working on yourself.
"If a man has talent and cannot use it, he has failed. If he has talent and uses half of it, he has partly failed. If he has a talent and learns somehow to use the whole of it, he has gloriously succeeded, and won a satisfaction and a triumph few men ever knew."
- Thomas Wolfe
4abcgrowth is helping everyone around the globe to learn how to be a better version of themselves; how to create and enjoy a remarkable change in their lives and be happy.
You may already be a good person and a responsible citizen of your country, but after coming here, you will become better and be grateful you came.
Our aim is: To Improve Lives.
Keep in mind that this blog is for action people; but if you have no willingness to ever work your ass off, if you have such resistance to the very notion of pushing yourself,
if you have an overdeveloped sense of entitlement that all the goodness of life should flow to you with effortless ease, that's great.
Then, you can surf this blog purely for entertainment, and also introduce it to those that might benefit greatly from it.
But — if you're a more concerned with practical matters, and you can recognize that many goals are too big and challenging just to attract and manifest out of thin air,
if you can see that the whole point of tackling bigger goals is to develop yourself into a person of bold action, if you can accept that avoiding action altogether is a recipe for stagnation,
and especially if you're tired of not getting the results you actually want and having to settle for less,
then perhaps you can give us a part of your heart with concentration and accept that some of your goals will require you to achieve them with hard work, lots of disciplined, and a focused action, then, this blog is for you.
"There are two things to aim at in life : first to get what you want; and after that to enjoy it. Only the wisest of mankind achieve the second."
- Logan Pearsall Smith
Here at '4abcgrowth' we believe that every single man is a solution provider and has something to offer this world if only we learn to look on the inside with a positive attitude and view the world from a new perspective and view point.
This, we aim to inculcate.
We strive at continuing to bring the world together and in turn, create a talented and responsible citizen.
All you need is the spark to empower yourself with #
motivating_thoughts
, & fill your heart with the #need_to_act, achieve your #goal and increase your #productivity.
Regardless of where you are in the world, '4abcgrowth' is committed to providing everyone with the right material and information at the right time, so that they would develop a motivated energy to work and better their lives.
"The change itself is nothing when we have made it, the next wish is to change again."
- Samuel Johnson
Let's make a positive change.
Why not hop in and enjoy the fun
here... Subscribe to our e-mail to receive your free e-book on how to fulfill your dreams and you will never miss out on our latest post again.
Like our
facebook page
to start receiving our motivating thoughts and materials that will super-charge your day!
Improving life is the aim behind 4abcgrowth and will continue to be.
Help your friends to find us and dig deeper in life by directing them to

4abcgrowth.com,

and let us all continue to grow together as conscious humans as we create a society of responsible men and women.
Thank you so much for reading.
And if you are first reading my blog, – welcome👋!! am happy to connect with you.
Tell me your thoughts on this page below in comments.
Lots of love, until next time!